About
Hello and thank you for visiting LeesParts.com Pinball Mods. LeesParts.com grew out of my long time interest in pinball machines. I grew up playing pinball and finally decided about ten years ago that it was time to get my own machines. LeesParts started as just one of my many hobbies, but due to your support it has now grown into a small business. However, I still personally develop, test, make, and ship all of LeesParts Pinball Mods.
All of LeesParts Pinball mods are specifically designed for each machine to:
• Look great - They use just the right amount of light and colors to make them look like they belong on each machine. My mods may also solve a specific problem.
• Interact with the game - Interactive mods are more than simply putting a light in a scoop, they help you know where to shoot when specific modes are active to improve your game scores. Interactive mods may have multiple lights and/or connections which provide you with a better experience, however this does somewhat increase costs. Be sure to check out the video for each mod to see them in action.
• Be easy to install - All of my mods come with illustrated step by step instructions. They are fully assembled, have electrical connections that do not require cutting or soldering, and include any required hardware. (Click here for more info on easy installation)
These goals require more work on my part but they take the guesswork out of modding. This allows anyone with basic skills the ability to enhance their pinball machines and playing experiences.
I work hard to provide you with the kind of service that I appreciate when dealing with others and get satisfaction in knowing that my mods will enhance your enjoyment when playing your machines.
Please follow me on Facebook to find out about new mods, events and specials.
Thanks again! Lee
My current pins
Of course all of my mods are installed in my pins. This is where I get my ideas, test them out, and create the detailed installation instructions. My friends and the great people at KidForce Pinball have allowed me to create additional mods for their machines. Stop by and check them out!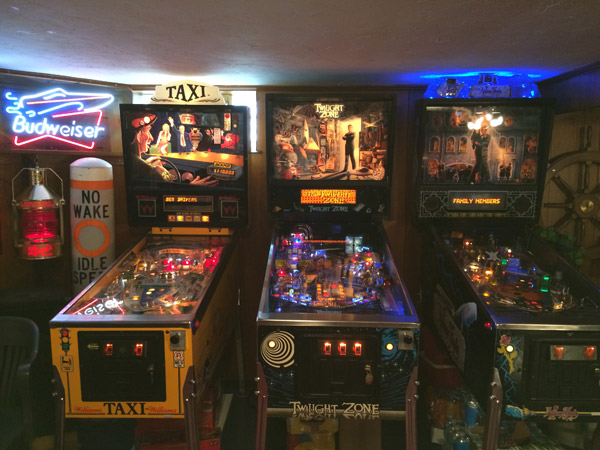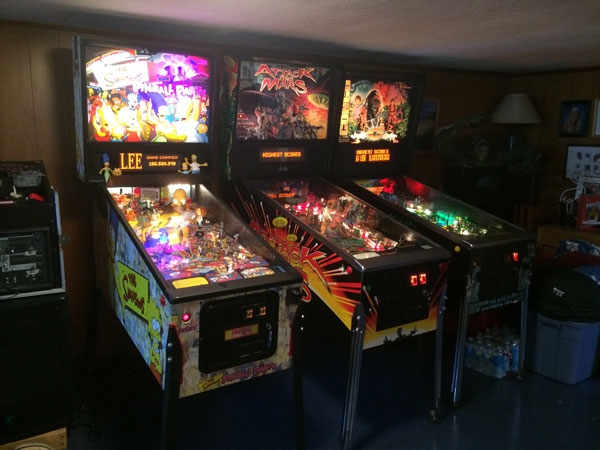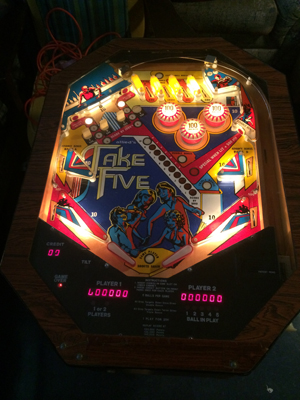 Addams Family
This is the machine that started it all. My wife and I used to play Addams Family when we were dating. For our 11th annivesary (steel), we decided to get a pinball machine. We found this at a coin operator in Detroit MI. It needed the basic shop but was in pretty decent shape otherwise.
Twilight Zone
After getting our Addam's, I kept hearing about Twilight Zone. We found this one nearby. It is a German re-import that is in really nice shape.
The Simpsons Pinball Party
Got this Home use only from the original Buyer.
Taxi
Used to play this one back in it's day. Got this super clean one (undocumented HUO) from a friend.
Congo
Was looking for this one for a while. Told a friend that if he wanted to sell his to let me know. He said make me an offer, so it did. Just came off route, so it needed and got a lot of TLC. All LED's and plays great!
Take Five
Stumbled upon this cocktail pin, couldn't pass it up
Attack from Mars
Took 3 months, but I found a beautiful (undocumented HUO) AFM with no fade on the cabinet and a clear coated playfield. Added a ColorDMD and Gozmod. Already had Bill Ung saucers.
Pin History
Williams Alien Poker
This Williams Alien Poker was the actual machine I played at our friend's that gave me the pinball bug again, resulting in the purchase of the Addams Family. We needed to make room for Taxi so Alien Poker went to a nice father who wanted to teach his two young boys to play pinball.