Deluxe Cloud Topper Light

"That's the spirit!" Bring your Cloud Topper to life with a wonderful pulsating blue glow to the normally dark cloud topper while still allowing the lightning flashes to be visible during "Showtime".
The Deluxe Cloud Topper Light adds 8 Blue SMD LED lights to the inside of your Cloud Topper. It also includes a minature Light Controller that is located in the back box which allows you to to dim and flash your Cloud Lights with 10 levels of dim control and 7 built in strobe functions with 10 levels of speed control.
Fully assembled and ready for quick and easy installation with the included instructions. No permanent play field modifications are required. You will likely need a Torx T-20 Tamper Resistant Security bit to remove the Cloud Topper. The Deluxe Cloud topper connects directly to the power board using an IDC Connector and will also work with Rottendog boards.
Upgrade your existing Cloud Topper Light
Already have one of my standard Cloud Topper Lights? No worries, an upgrade kit is also available. It will add the controller and change the connection to IDC. Soldering is suggested but not required.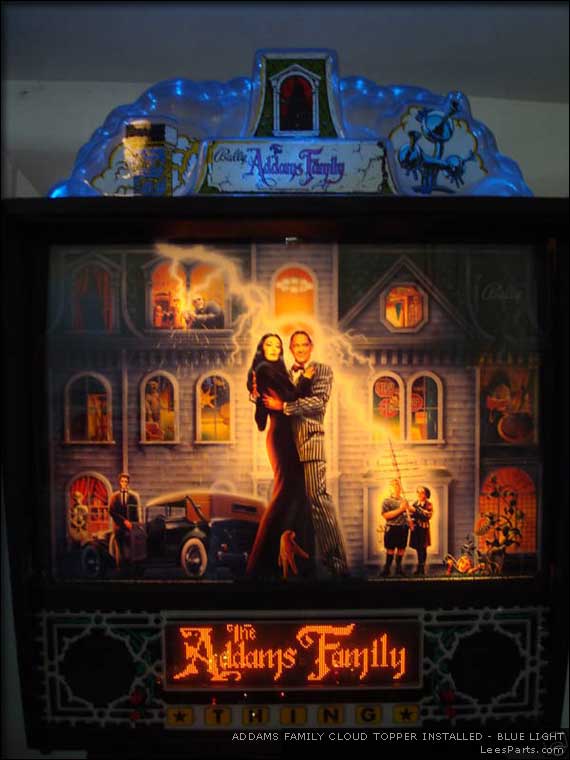 Check out a Video of the Deluxe Cloud Topper Light during Showtime and optional modes (Click below.)
NOTE: The Cloud Topper shown in the picture is for reference only and is NOT included.